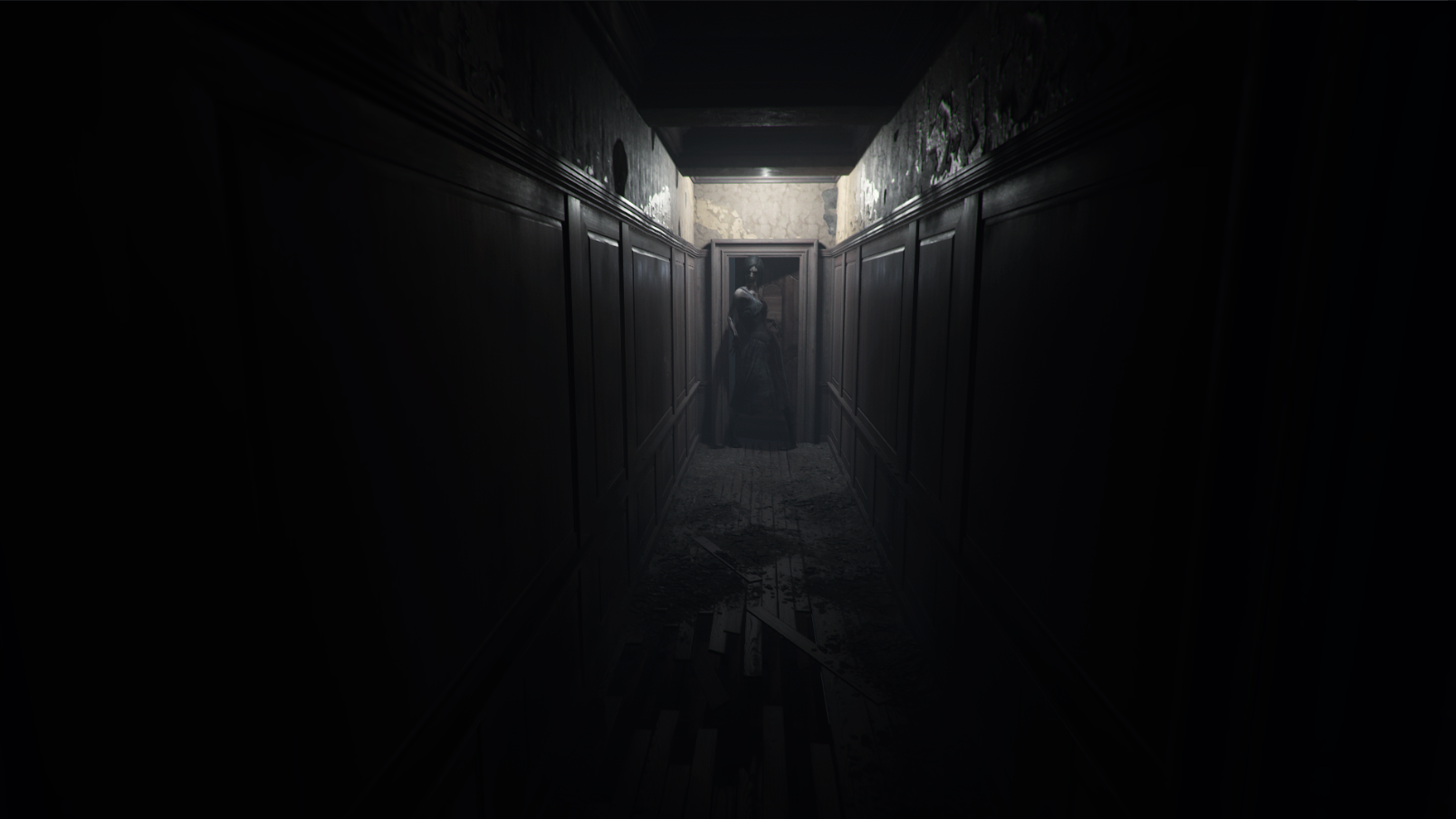 Image from the future version. WIP
https://renatoaruffo.itch.io/eleanor
This game concept is being completely remodeled and replanned, still focusing on keeping the suspense and horror. But this is a small first teaser/proof of concept I developed back in 2015. I am working on a small demo/prologue which I plan on releasing in a few months. Please follow me for more details and to follow the production of the new version on Instagram and our page on Facebook .
https://www.instagram.com/renato.aruffo/
2015 PoC details ___________________________________________________________________________

Eleanors Stairway Playable Teaser
Download:
http://gamejolt.com/games/eleanor-s-stairway-playable-teaser/109080
I made this scene that I finished this week, and instead of just make a video of the walk around I spend two days programming and adding sounds, effects and events around the scene.
This scene was inspired by the classic Beatles song, Eleanor Rigby and Silent Hills playable teaser, P.T. I tried to mix the mystery behind that music in a game style environment to see if I could show a nice and scary ambiance.
This scene got the 1st place at the Sketch Fab Halloween contest and after that I decided to make a extension beyond visual stuff. This was great to practice lots of technical art and design, I love to develop interactive entertainment and creating video games is a big passion. Horror also has a special place in my heart, so mixing both together came a really fun project to develop and learn.
I used zBrush, Maya, Blender, 3D Coat, Substance Designer, Substance Painter, xNormals and Unity 5.2 to create this scene, also used and tested it on Sketchfab, later I programmed the game in C# inside Unity 3D.
This is not a game project, just a art scene with interaction and events around, so this is not a real teaser of a game that will come in the future, just added that name because of Silent Hills inspiration.
This is a video on youTube:


Here is how I started, I wanted to find some cool ideas for the ghost, so I started with a sphere doing some fast shapes and colors after a bunch of scary images research ….


High, Low and final


Final shape


Hair development